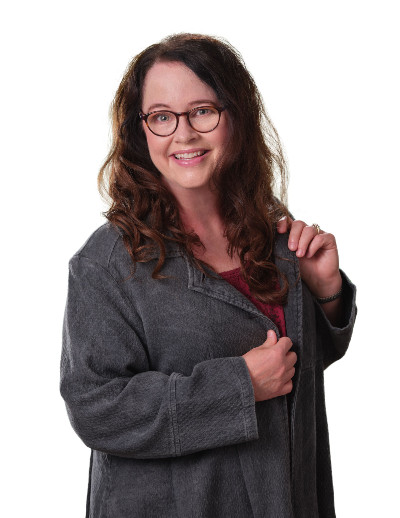 Dr. Rimmer is lucky enough to call Blue Ridge home. Bear Eye Care is located in beautiful Blue Ridge, Ga only 90 miles north of Atlanta in the north Georgia mountains where the 2000+ mile Appalachian Trail begins, and with more than 100,000 acres of Chattahoochee National Forest, and 100 miles of trout streams (we're the Trout Fishing Capital of Georgia), and of course our beautiful 3290 acre Lake Blue Ridge (85% of the shoreline is Cherokee National Forest) where the water is so clear you can read the writing on your water skis. And the best part is the friendly nice folks that live here. We aren't Mayberry, but we are "that" friendly and nice. Time is a little slower here.
We are excited to provide professional eye care services in a comfortable and friendly atmosphere. Bear Eye Care is a full service optometry practice and our goal is to make patients feel welcome and comfortable as soon as they walk through our doors. Our family Optometry practice provides comprehensive and thorough eye exams. We use advanced technology to diagnose and treat eye problems, including glaucoma, macular degeneration, cataracts, dry eyes and infections. We work to provide the sharpest possible vision correction using the most advanced materials available.
Bear Eye Care has a fashionable and affordable selection of prescription eyewear, and a licensed Optician on staff. By limiting our appointment scheduling, we are able to take the time to understand your unique eye care needs and provide solutions for you.
We work with all the leading cataract and retinal surgeons. We thoughtfully select the best surgeon for each patient according to their unique needs. With thousands of patients referred over the years, we have the benefit of knowing who can best help our patients. With most of these leading surgeons miles away, we can save patients the drive on most of their post operative care, by providing it here in our office.
Bear Eye Care is proud of the eye exams we have provided to the residents of Blue Ridge, Morganton, Mineral Bluff, McCaysville, Epworth, Blairsville, Copper Hill, Cherry Log, Ellijay, Hiawassee and Murphy for nearly 20 years.